As a professional flash drive manufacturer, we also produce variouse of memory card. SD card memory card is an independent storage medium used in mobile phones, digital cameras, portable computers, MP3 and other digital products. It is generally in the form of a card, so it is collectively referred to as "memory card", also known as "digital memory card", "Digital memory card", "memory card", etc. The memory card has the advantages of small size, convenient carrying and simple use. At the same time, since most memory cards have good compatibility, it is easy to exchange data between different digital products.
Introduction of different series of memory cards:
MMC card
Due to the large size of traditional CF cards, Infineon and SanDisk jointly launched a new memory card product MultiMedia Card (MMC card for short) in 1997. The size of the MMC card is 32mm×24mm×1.4mm, with a 7-pin interface and no read-write protection switch. Mainly used in digital cameras, mobile phones (such as Siemens MP3, mobile phone 6688), and some PDA products.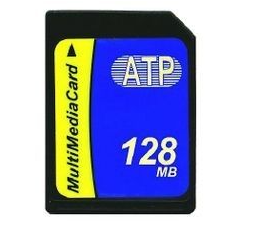 SD card
The Secure Digital card is abbreviated as SD card. Literally understood, this card is a secure card. It is better than the CF card and the earlier SM card in terms of security performance. It is a brand-new memory card product jointly developed by Japan's Panasonic, Toshiba and SanDisk. The biggest feature is to ensure the safety and confidentiality of data through the encryption function. SD card can be seen as an upgrade of MMC in many ways. Both have the same appearance and working method, except that the thickness of the MMC card is slightly thinner, but the machine that uses the SD card device can use the MMC card. Its external dimensions are 32mm×24mm×2.1mm.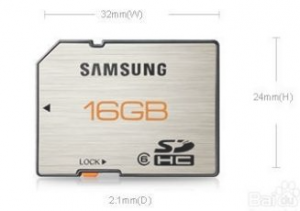 T-Flash card
Full name: TransFLash, jointly developed by Motorola and SANDISK, launched in 2004. It is an ultra-small card (11*15*1MM), about 1/4 of the SD card, which can be regarded as the smallest memory card at present. TF card can be used as SD card after SD card converter. The adapter can be used on devices that use SD as a storage medium. TransFlash is mainly developed for camera phones to shoot large images and to be able to download larger video clips. The TransFlash card can be used to store personal data, such as digital photos, MP3, games, and mobile phone applications and personal data. It also has a copyright protection management system built in to protect downloaded music, images and games; new models will be launched in the future TransFlash is also equipped with an encryption function to protect personal data, financial records and health and medical documents. The small size of TransFlash allows manufacturers to adopt this design without worrying about the size of the phone. Another flexible application is to allow suppliers to replace them according to different needs of customers at any time before delivery. This advantage is not available in embedded flash memory.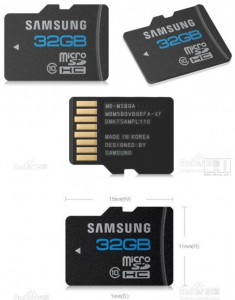 Memory stick
MS is a memory card product launched by Sony in 1999. The shape is exactly like chewing gum, and the length is
Ordinary AA batteries are the same and weigh only 4 grams. A 10-pin interface structure is adopted, and a write-protect switch is built-in. According to the color of the shell, the memory stick can also be a blue strip and a white strip. The white striped memory stick has MagicGate copyright protection function, which is often used in media players. Since Sony's digital product line is very rich, the popularity of Memory Stick Memory Stick is very widespread. Memory Stick Memory Stick has been widely used in digital cameras, PDAs and digital video cameras.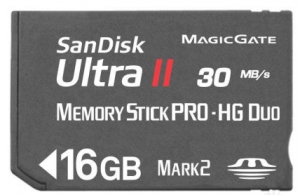 CF card
The CF card is one of the memory cards with a long history in the market, with large storage capacity, low cost, and good compatibility. These are the advantages of CF cards, but the disadvantage is that they are larger. It was first launched in 1994 by 5C alliances such as SanDisk, Hitachi, Toshiba, Germany Ingentix, and Panasonic. It already has Canon, LG, Epson, Casio, Minolta, Nikon, Kodak, NEC, Polaroid, Panasonic, Psion, HP And many other OEM users and partners, the manufacturer's foundation is very solid.