As a high-tech business gift, the advertising effect of the gift USB flash drive has been increasingly recognized by many business leaders. The way to print your logo on the product depends on the model and material of the product. . The following are several methods commonly used to custom print flash drive logo.
Method 1: silk screen
Silk screen is the most commonly used in the production of U disk LOGO, metal, plastic, leather case, bamboo and wood, etc., the surface can be silk-screened (the surface is curved, circular can not be silk-screened), simple production, silk-screened LOGO The number should not exceed four colors. Too many colors will cause inaccurate registration, and the silk screen will not have the effect of gradual color.
Method 2: color printing
Color printing is mostly used to make card-type U disks (metal and plastic flat surfaces can also be used for color printing), and the surface that needs color printing must be a very light color surface. If you do color printing on a dark surface, the effect will not be printed. (Like silk printing, the surface is curved, and the circle can't be color printed.) The color printing part of the LOGO can be printed in as many colors as possible, and it can also be printed with a gradient effect. .
Method 3: Pad printing
Pad printing is printed on a curved surface. The LOGO color of pad printing is best not to be too much, and the effect of gradation cannot be printed.
Method 4: Rolling
Roll printing is printed on a round surface.
Method 5: Laser
Laser laser LOGO is generally made on the metal shell, and some wood, bamboo and plastic can also be lasered (but the loss will be larger and burrs are prone to appear). The laser LOGO has no color, only the background color of the shell material.
Method 6: Imprint
The embossed LOGO is made on the leather case, and it cannot be made with other materials.
Method 7: Bronzing/Silver
Bronzing/Silver is generally printed on the packing box with the surface printed on the material of the leather case of the USB flash drive style. This is rarely used for USB flash drives of other styles.
Method 8: Epoxy
Epoxy LOGO is made on a piece of Epoxy, and then the Epoxy is glued to the U disk. The Epoxy LOGO is also charged by color. Generally, if you cannot print the LOGO, you can choose to make glue, but there must be a place for glue on the U disk.
Method 9: Stickers
The meaning of a sticker is similar to that of Epoxy. The price is cheaper than Epoxy, but it is not beautiful.
1-4 Color Silk Printing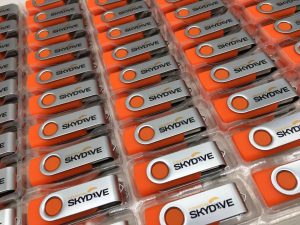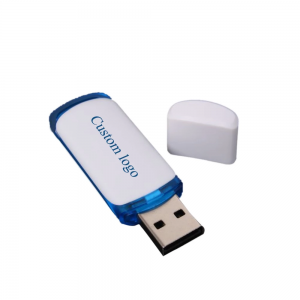 Laser Engraving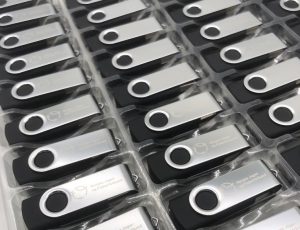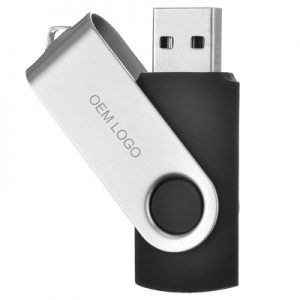 Embossed logo