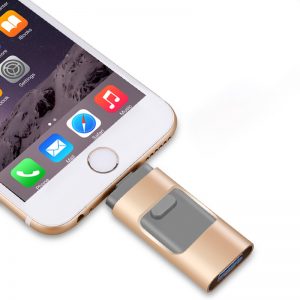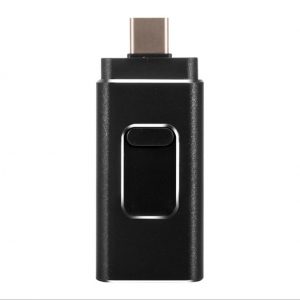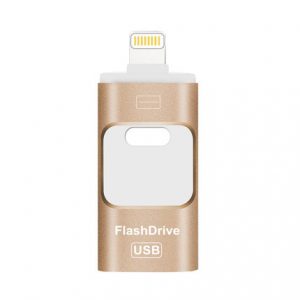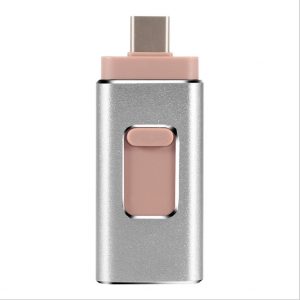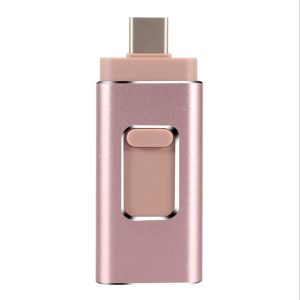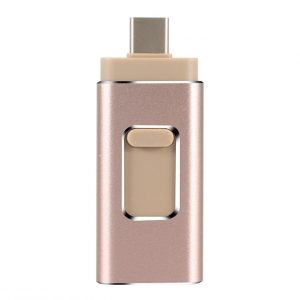 Product Description
Shell material
Metal
Data transfer rate
5-20 (MB/s)
Maximum reading speed
20 (MB/s)
Maximum write speed
9 (MB/s)
Interface
USB 3.0
Characteristics
Mobile phone USB flah drive
Product Size
5.3cm*2.2cm*0.7cm
OEM
OEM available
Color
Gold, black, silver gray, rose gold, type-c interface + apple head + USB local gold, type-c interface + apple head + USB elegant black, type-c interface + apple head + USB technology silver, type-c interface +Apple head+USB rose gold
Memory Capacity
32GB
More Detail
[Product name] Multi-function OTG mobile phone Apple U disk;
[Product Features] Specification 1. Apple interface + Android micro interface + computer USB; Specification 2. Apple interface + Android type-c + computer USB.
[Product material] Metal aluminum alloy shell;
【Product size】55*22.5*9.2mm;
[Product weight] 29 grams;
[External carton specifications] 300 sets per box, net weight 8.7KG, gross weight 9.7KG, outer box size: 43*34*40 CM
[Chip properties] Imported original high-speed chips in sufficient quantities;
[Orderable capacity] 8GB, 16GB, 32GB, 64GB, 128GB, 256GB;
[Read and write speed] Using 3.0/3.1 interface, the in-situ chip is safe, stable, and high-speed data transmission (related to the computer configuration environment);
[Transmission Protocol] Data bus transmission protocol;
[Data storage] More than 10 years, more than 10,000 reads and writes;
[Interface specifications] USB2.0/3.0 (compatible with 1.1/1.0), no driver required, plug and play;
【Working current】200mAh;
【Working voltage】5V;
【Working temperature】-40℃ — +70℃;
【Storage temperature】-50℃ — +80℃;
What is OTG? So useful!
OTG is the English abbreviation of "On-the-go", literally can be understood as "installed and ready to use".
What are the magical functions of mobile phone OTG function
For mobile phones, OTG is a very useful function. The mobile phone can be directly connected to the mobile hard disk, U disk (this function is equivalent to your mobile phone can expand the memory card infinitely, all 8G/16G/32G/128G memory cards are floating clouds), mouse, keyboard, handle, printer and other USB peripherals .
Connecting the mobile phone to the U disk with the OTG cable can directly read all the files in the U disk such as movies/pictures/text data.
Which phones support OTG function
As we look at the classification, OTG can be divided into 3 categories according to the protocol to which the USB interface belongs:
1) USB2.0 OTG:
Micro 5PIN OTG: Common Android phone OTG interface;
Mini 5PIN OTG: Common Android tablet OTG interface.
2) Micro USB3.0 OTG:
Samsung Note3, Galaxy S5 and other Android phones with OTG interface before 2016.
3) Type-C OTG:
That is, Huawei, OV, Meizu, OnePlus, Samsung and other Android phones OTG interface after 2016 can be connected with Type-C data cable or Type-C docking station.